Wow! Long time, no see. As usually happens over the summer, I got busy with the kids and was kind of burned out on crafting, but I'm back to blogging and kicking things off with World Card Making Day. I did a card for the OWH (Operation Write Home) Stars and Stamps Blog, with a love theme:

A2 Pocket Card, one of my all-time favorites!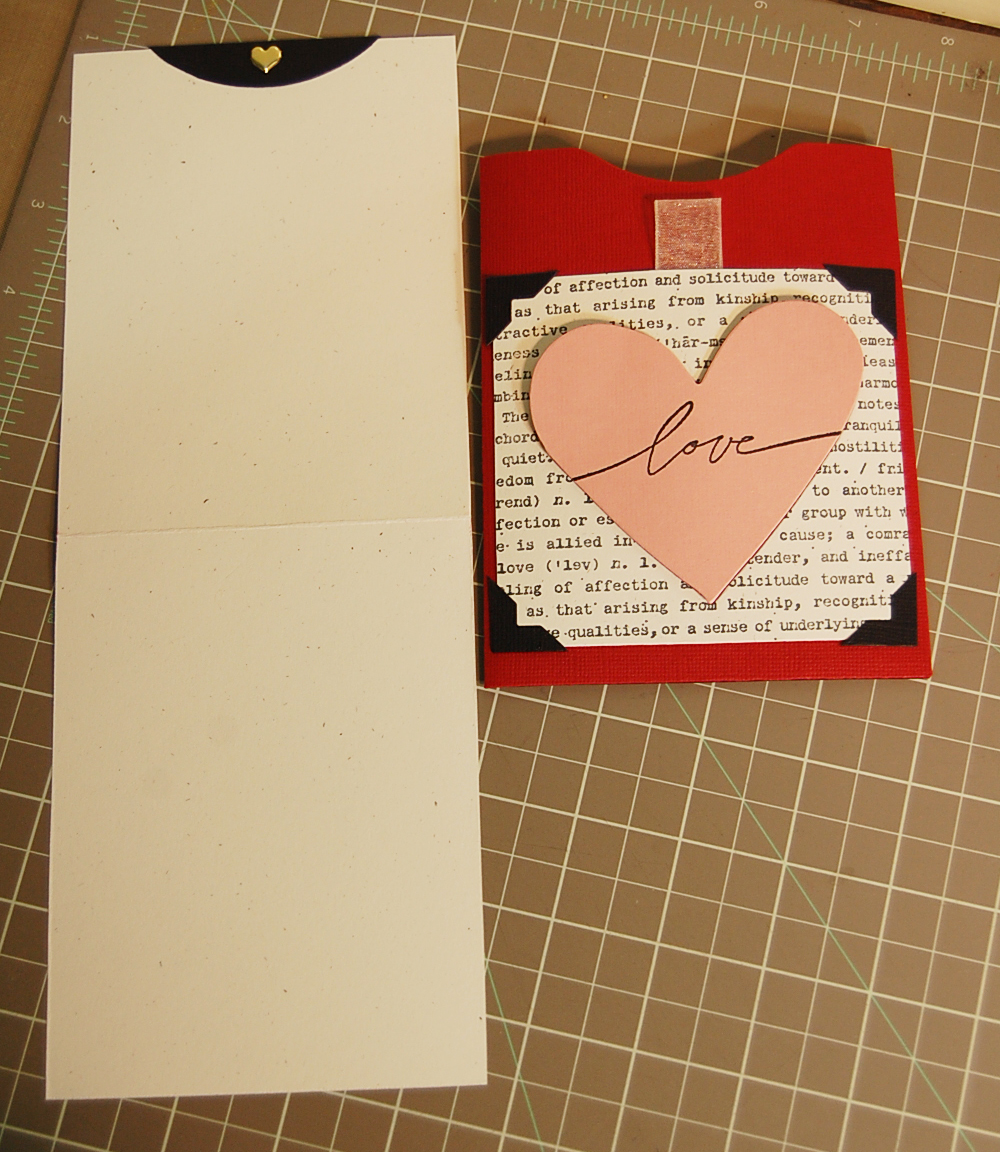 As I usually like to do for OWH cards, the pull-out is a double-folded insert to give lots of room for writing a long note or letter.
Materials:
Bazzill Basics cardstock (pomegranate, blossom, raven), French Paper Speckletone Cover cardstock (True White), black ink, Creative Impressions medium gold heart brad, Morex Organdy ribbon (ivory), Stampin' Up! stamp sets (By Definition, Wonderful Words)
Dies Used:
AccuCut H1234LC Hearts, custom AccuCut die A2 Pocket Card (resized from their A7 Pocket Card die), custom AccuCut die folded curved tab, custom AccuCut die 3/4″ Photo Corner (resized from their Photo Corner #1 die)
Please also note the OWH update Operation Rolling Tape Gun as the needs of heroes abroad is changing.
And in the spirit of World Card Making Day, I'm giving out a freebie for anyone who would like. See it below on my blog at WCMD Freebie and Specials
Thanks for stopping by!