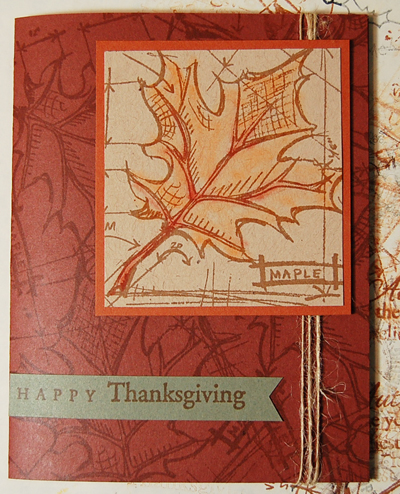 I used a stamp from the Tim Holtz Autumn Blueprint set. The greeting is from the Stampin' Up! All Year Cheer III set.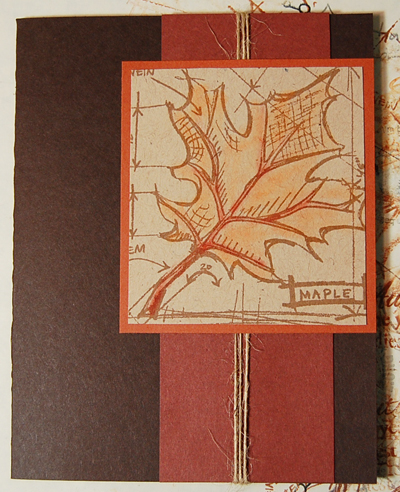 Another version, clean and simple.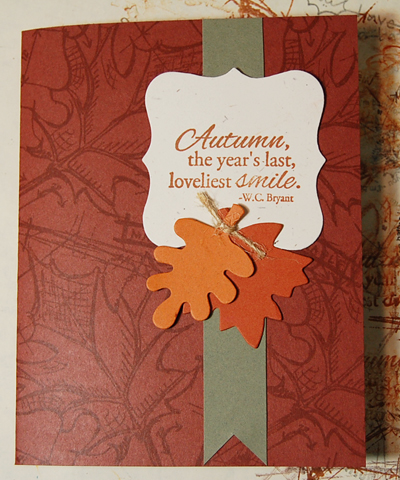 The greeting/phrase is an Inky Antics, called Autumn Smile E1-5161-E.
I'm experimenting with video journaling for my cards and craft projects. Here's my first go:
It's probably too long, covered a lot of topics. I discuss the cards in detail, as well as give a little tutorial about how to convert wood-mounted stamps into cling mount. I have a TON of stamps, and want to get them all converted to cling mount so I can flip through a binder and see all together what I have instead of having to dig through box after box to find a set. Next video blog will definitely be shorter. And sometime down the road I'm going to do a better, more-refined video for converting wood-mounted stamps.