Here's what I made for OWH at the end of August: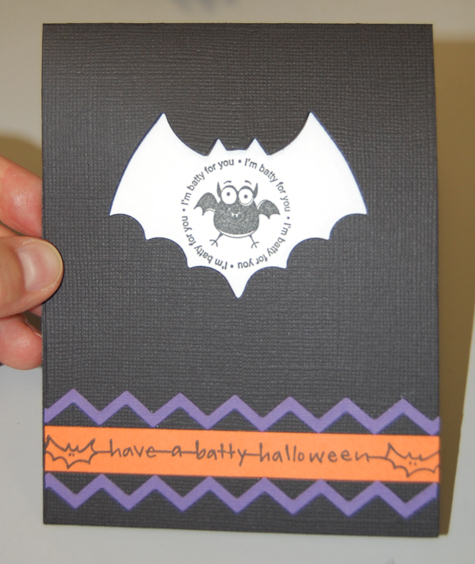 Bat stamp is from the Stampin' Up! Batty for You set, the bottom border is Stampendous SSC625 Halloween Chains. I diecut it from my A2 Long Card die, with a bat window. It's kind of similar to my A2 ornate card with bat window.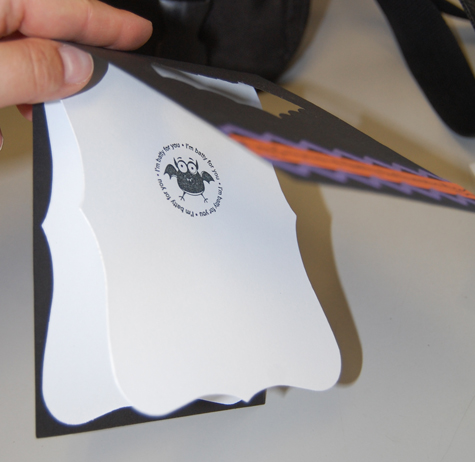 I put a folded liner in it, as I usually do for OWH cards, so heroes have more space to write letters.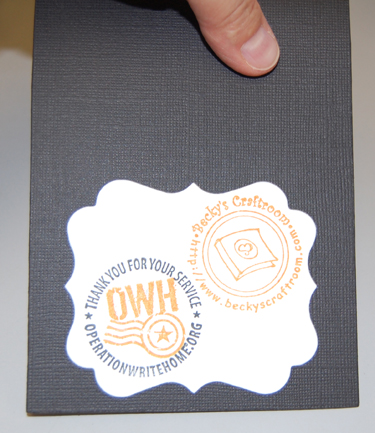 The back is stamped with the OWH logo, and my mine. I'm thinking of having a MUCH smaller logo for me made, since OWH is the important part. I used a decorative mat, I0008 Decorative Insert Mat because the cardstock color is dark and wouldn't show the stamping.
Okay, I barely got in a tiny batch of cards for OWH for the August 30th Halloween deadline. I feel bad because it was only 8 cards, but I'm trying to get a much better batch together for the Thanksgiving deadline of September 30.