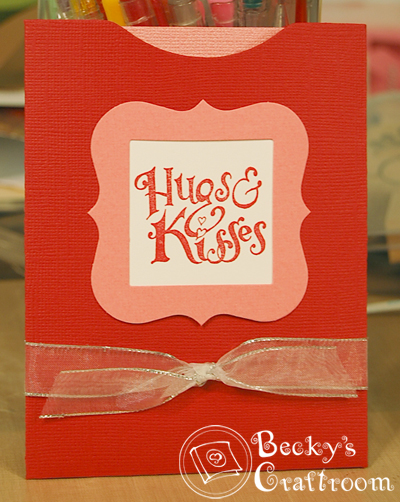 AS0050
,
AS0053
,
F0001
Stamped image from Stampin' Up! Everyday Expressions set
I love my AccuCut A7 Pocket Card, but since joining the OWH effort, I have been really focused on A2 cards. So I had an A2-size Pocket Card made and now it's here. Wahoo! And of course, it's Convertible as well so I can use all my great 3″ Convertible inserts in them. Fun!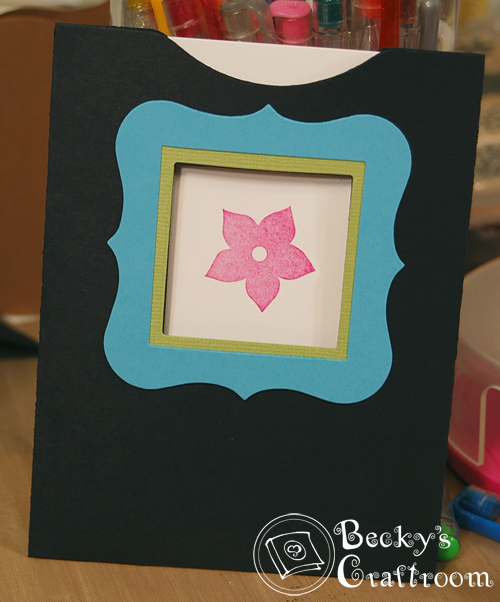 AS0051
,
AS0053
,
F0001
,
F0002
Stamped image from Stampin' Up! set Flower Factory
My daughter made this great card to give to the girls in her group at church. Super-cute! On this one, there is a square window, which allows you to see the flower stamped on the insert. Peek-a-boo!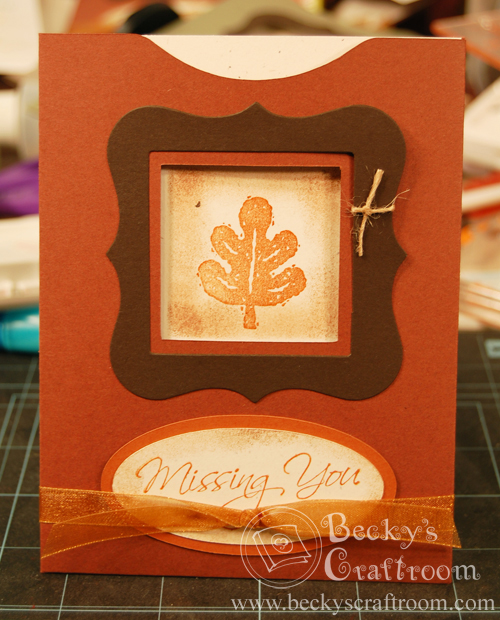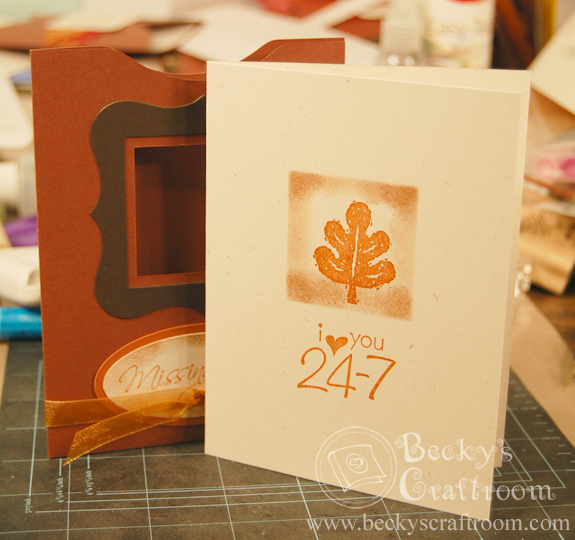 AS0051
,
F0001
Leaf stamped image from Stampin' Up! Fall Fun set, greeting from Heartfelt Creations HCPC3354 Classic Message set.
These are the prototypes I made for my first OWH box. Must make more! To make the insert, I started with a folded 8.5″x11″ paper, folded to 4.25″x11, then placed the fold line just barely inside of AS0053 A2 Pocket Card Insert. Wa-lah! A folded card insert.